ClickEnroll Educate & Engage
Most people will enroll and forget about their benefits. ClickEnroll Educate, part of the Engagement process, keeps your workforce fully engaged using our diverse integrated communication platforms.
• Pre-Enrollment Campaigns
• Replacement and Takeover Messaging
• Scheduling and Reminders
• Post-enrollment/Year-Round Engagement

More than Benefit Enrollment
ClickEnroll engagement technology is an effective strategy for more than just benefit communications. Whatever the communication goal, ClickEnroll technology cuts through the clutter to make a connection!
• Employer Messaging
• Onboarding
• Workforce Demographics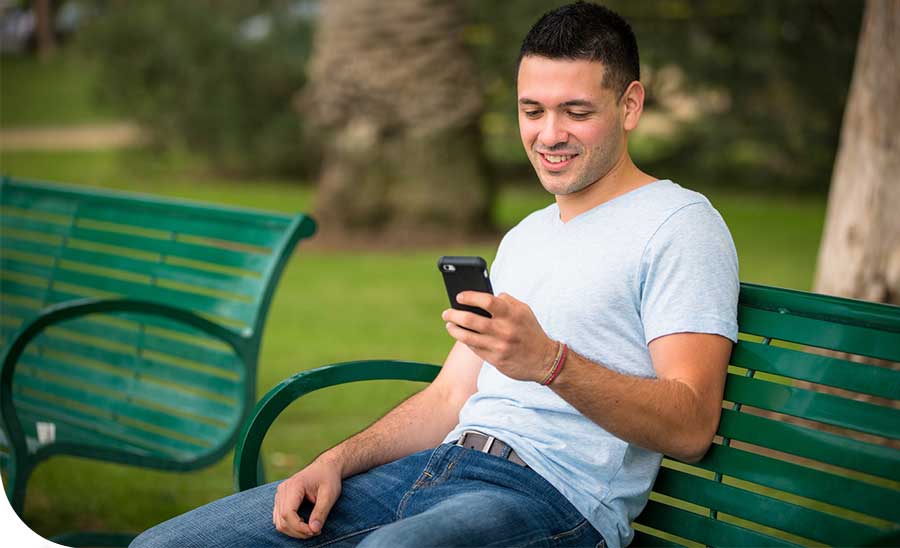 ClickEnroll's engagement methods can be used on all digital devices; cell phones, desktops, laptops and tablets.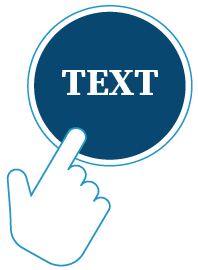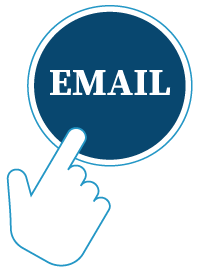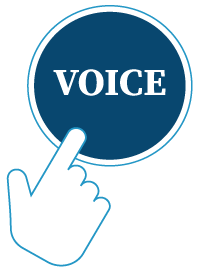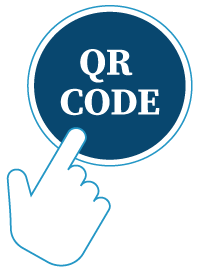 ClickEnroll's engagement experts will design a custom campaign that reaches your audience, and your goals!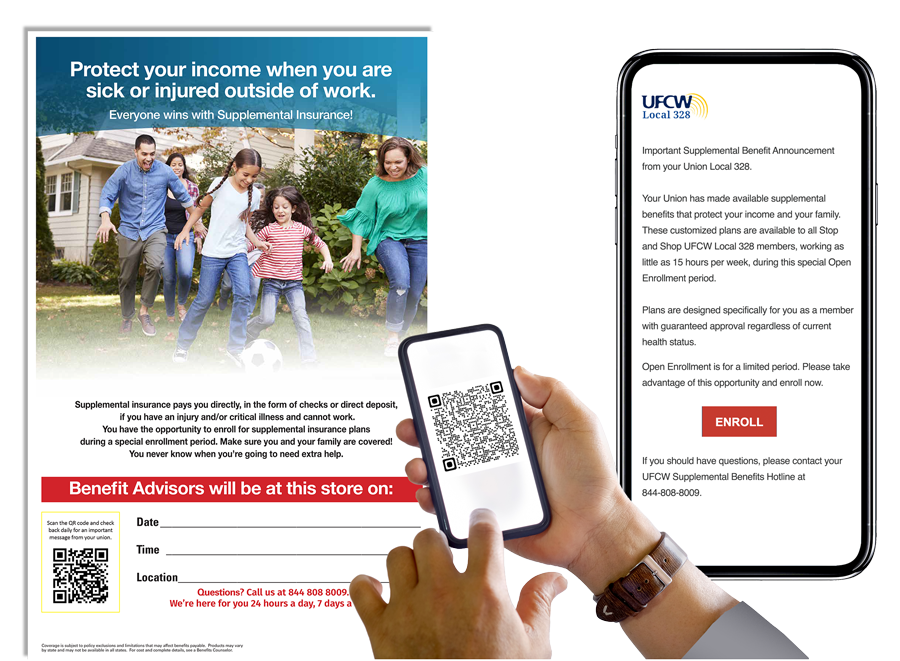 QR Code technology
We know that not everyone sits at a computer during the day, or is regularly checking their personal email. We have a solution for that! QR code technology.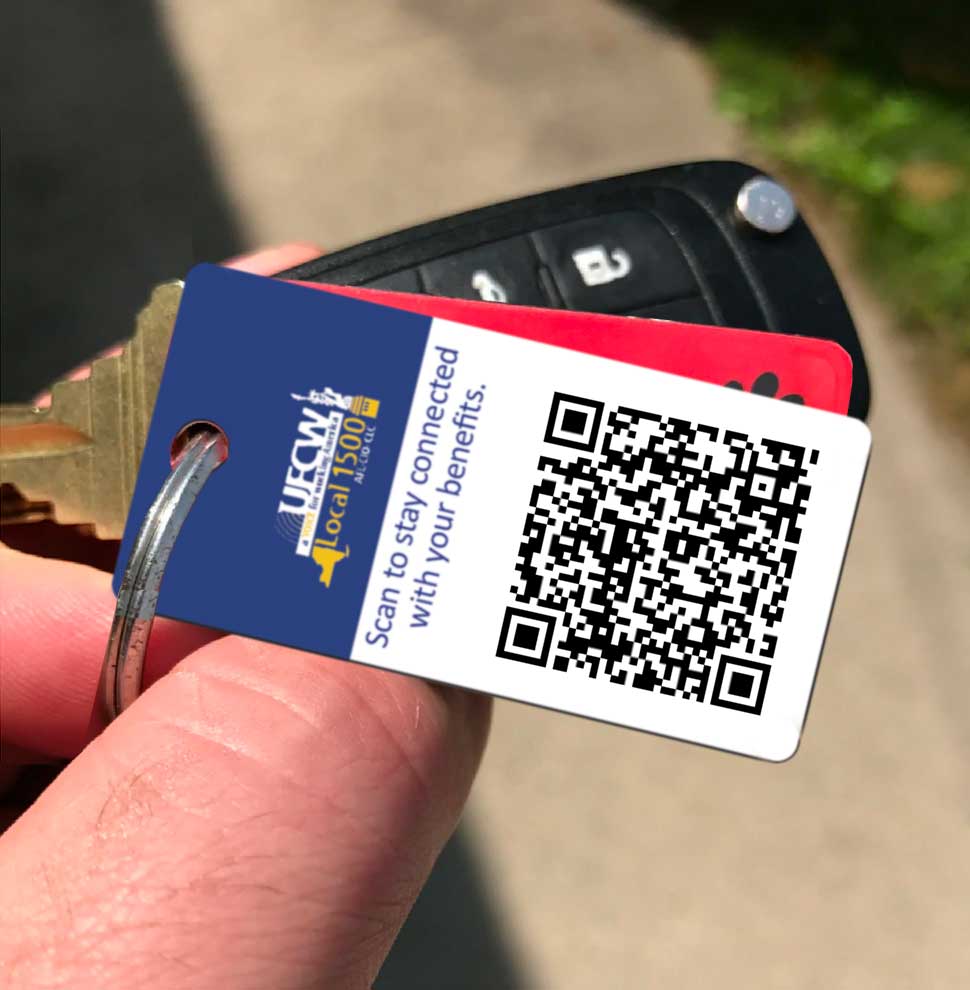 By scanning the QR code on a flyer hanging in the breakroom, for example, members can access the campaign on their schedule, and complete the requirement online.

The options for QR codes are endless! Perhaps include a QR code on a postcard that gets mailed to the recipient, or how about a QR code on a keytag that gets added to their keyring?

Now that's covering the bases!
Say goodbye to the days of wondering if your communication is being effectively received.
• Gain real-time insight on how your communication activity types are performing.
• Define goals and view performance of your campaigns, surveys and quizzes, all from a single dashboard.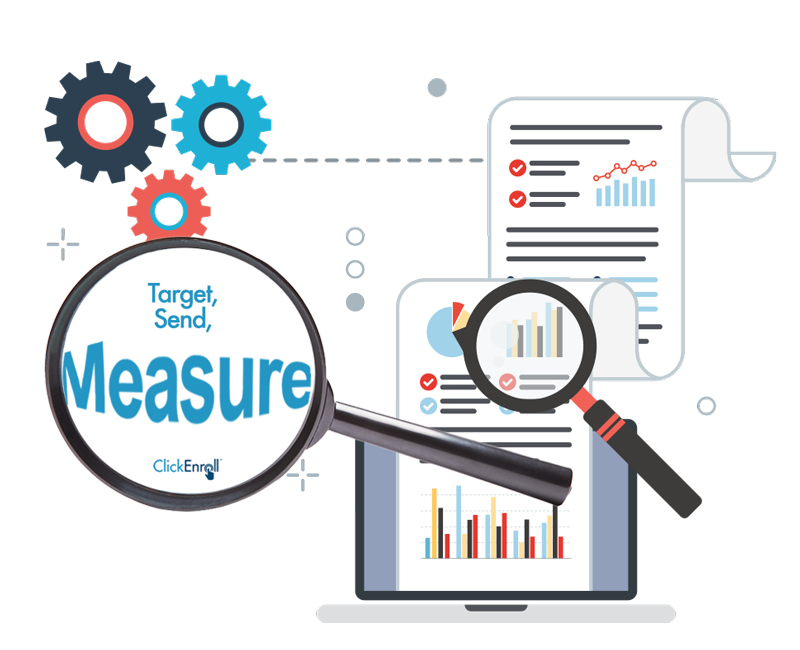 Our proprietary engagement formula factors in all communication activity, goals and performance and assigns a numerical value from 0 to 100.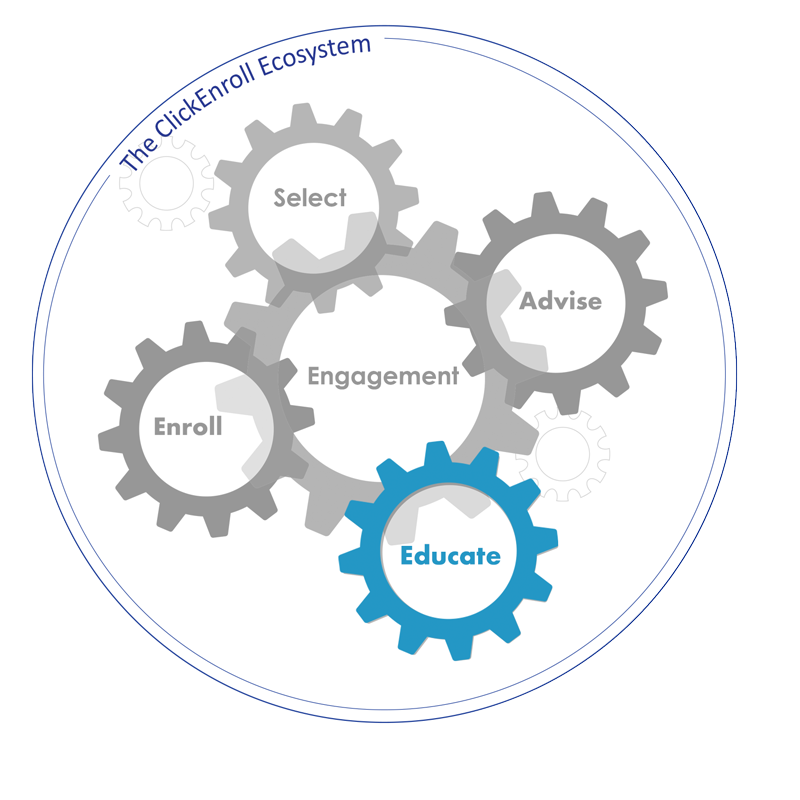 Reach today's workforce on their schedule.
ClickEnroll's Educate module is part of an interlocking ecosystem designed to drive workforce engagement through emails, texts and automated voice messages. By leveraging critical data points like age, location, job type, and benefit elections, meaningful content is delivered to the workforce with laser-like precision.
Why is this important?
Workforce engagement doesn't just mean that the employees are happy. An estimated 30% of seemingly happy employees are looking for other jobs.
An engaged employee has an emotional connection to the organization and it's goals. They believe in the mission and values of the organization, and is therefore motivated to do their best work.
An engaged employee isn't just working for a paycheck, or just for the next promotion, but working on behalf of the organization's goals.

How to create an engaged workforce.
In today's competitive landscape, keeping employees informed of important organizational changes and goals, events, training opportunities or benefit changes needs to be a priority.
Integrating a strong communications strategy with ClickEnroll Engagement technology will turn a happy employee into an engaged employee!

The results? 41% less absenteeism, which leads to 21% higher profits.
Elevate your results with ClickEnroll technology.


200 Decadon Drive
Egg Harbor Township, NJ 08234
www.clickenroll.info